Brand New with 1 Year Factory Warranty 
30 Days To Try And Return If Not Satisfied
---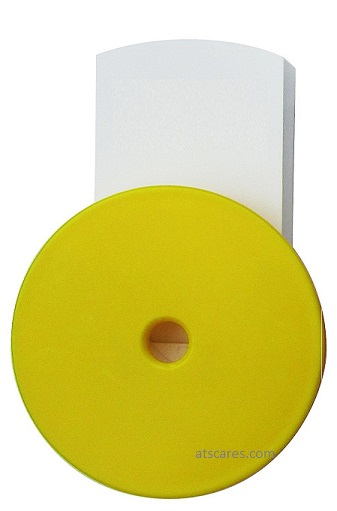 Big yellow Service Animal Button.
Can also be used for someone who may have a hard time pressing a small button.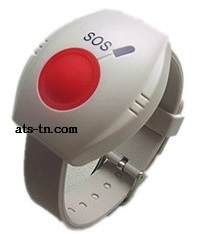 .
Wrist Pendant for the user to wear when they are able to push a button on their own.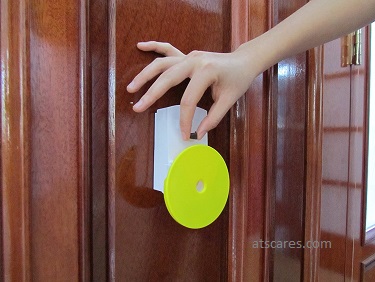 The Service Animal big yellow button has a built in treat tray to aid in training.
---
Features
- Wall Mountable (2 screws included).
- Capable of dialing a 16 digit telephone number.
- Big Buttons for programming (great for seeing the numbers during the easy setup).
- Battery Backup for up to 12 hours (Uses 4 AAA batteries - not included). You can still call out in the event of a power outage.
- In-Use Indicator (visually shows you that the system is operating).
- Low & No Battery Indicator (you will know when it is time to change the backup batteries).
- 2 Way Speakerphone for clear 2 way voice communication between the console and the receiver of the call.
- External power: DC 6V - 110v-220VAC input adapter (included)
- Panic Button frequency: 433.92 MHz (will not interfere with any other electronics or pacemaker).
- Panic Button range: 100 Feet from base (depending on environment).
- 2-Way Speakerphone range: several rooms away (depending on environment).
- Size: Wrist Panic Button- 1.5 inches long (top to bottom), 1.25 inches wide (side to side), 1/2 inch thick
- Size: Wrist Strap is 9 inches long.
- Weight: Panic Buttons weigh less than 1 oz. each with the battery installed (these are very light panic buttons).
- Power ON/OFF switch control (turn unit off when away from home or traveling, or to cancel an alert).
Service Animal Alert System with 2 Panic Buttons

- Instantly calls up to 3 phone numbers & plays your personalized emergency message.
- The best way to keep your independence and get HELP if needed. Just press the panic button and help is called.

- When a call is received the receiver can activate a 2-way voice communication through the built in speakerphone.
- 2 Panic Buttons included (one for you and one for the service animal)
- Water resistant Wrist Panic Button (you can shower and bathe with it).
- Never pay a monitoring fee! No monthly fees!
- No landline? No problem. Works with regular home phone lines/cable phone lines/Internet and
cell phones (optional Bluetooth Adapter required).
---
Why is this so special?
You or your Service Animal can activate this alarm to get immediate help.
This system will automatically dial in sequential order the emergency numbers you have
programmed. You can program as few as 1 or up to 3 emergency numbers to call when
the panic button is pressed.
The Service Animal Alert System plays a 6 second user recorded emergency message
over and over again while calling each number. This feature insures that the receiver of the
call will hear that message. When the receiving party answers the call and presses any key
on their phone, a 45 second speakerphone conversation will start. This 45 second talk time
can be extended for 1 minute as many times as needed for the conversation.
---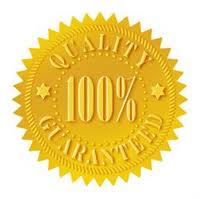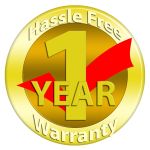 ---
What's Included:
Help Dialer Console
AC Power Adapter
Telephone Cord
Big Yellow Service Animal Button (battery included)
Wrist Panic Button (battery included)
2 Screws for (optional) Wall Mounting
Instruction Manual
1 Year Factory Warranty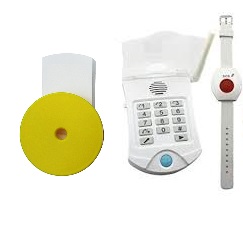 ---
PURCHASE OPTIONS:
---
ONLY $139.99 + shipping
---
---
Customer Comments:
This is perfect for my dog. It is very sensitive so he does not have to head butt it. Just him licking at the food inside was enough to train him.
---
I looked at the options and figured this would be the best for our needs. It is well thought out and easy to install. Took 2 days of training and now my
golden has it down pat. WONDERFUL idea--congratulations to the inventor! LOVE IT!
---
Works as advertised. My one dog learned to use this after only two training sessions in a single afternoon. He insists on pushing by jumping at it and
hitting with a paw (he's too gentle with his nose, but that's his unique quirk). My other dog learned to use it on his own, just by watching the first dog
use it (decided to use his nose on his own).
---
This is an awesome product. My dog learned it in just one evening!
---
Great tool if you can get your dog trained to use it. Otherwise can be used as a easy push button for my mother when she needs help.