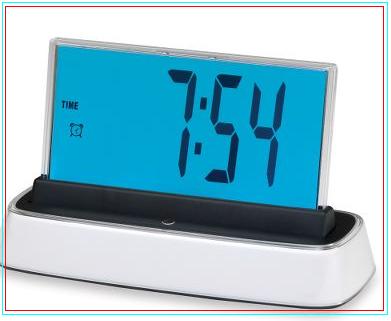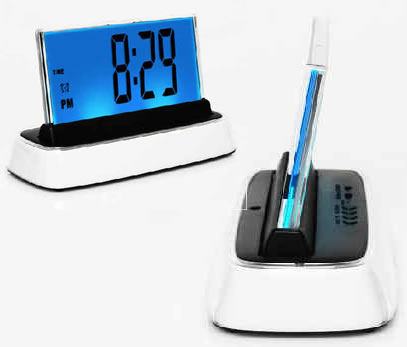 This unique alarm clock uses advanced speech recognition technology that lets you easily set the time and alarm via voice commands and responds to queries such as What time is it with vocalized answers.

Price: $79.99
Click to Dowload Brochure and Order Form
The unit recognizes 10 spoken commands, including Set alarm, Set time, Check alarm, What is the date, Alarm sound (buzzer, chime, or bell), Stop (snooze for 5 minutes), and Temperature (current room temperature).

All functions are controlled either by your voice or with a touch of the activation panel, allowing you to quickly set up and operate the clock without tedious and confusing button pressing.

The backlit LCD shows the time and date in 2"-high numerals for optimal visibility day or night.

The clock also has a voice-activated function that lulls you to sleep with the soothing sounds of the ocean, chirping birds, or a babbling brook.