---
For Parents or Grandparents-
Wow, just place your children's or grandchildren's photo in one of the 9 quick speed dial slots. Then press their photo and you are connected.

For Children or Grandchildren-
Place a picture of parents or grandparents in the photo slot. If your children want to talk with grandmother they just press her picture.
How cool is that?!!

This makes it so easy to stay connected. Just press the picture of the loved one, pick up the handset and your connected.

FOR ANYONE!

Great for children, parents, grandparents, those with low vision or anyone that wants a phone that is easy to use.

It's also amplified!
Yep, this phone will also amplify the incoming sound up to 10 times.

Specifications:
Additional Features Bright visual ring/flasher.
Can store up to a 32 digit number in quick dial buttons
Adjustable ringing volume.
Hold, redial and flash buttons.
Wall Mountable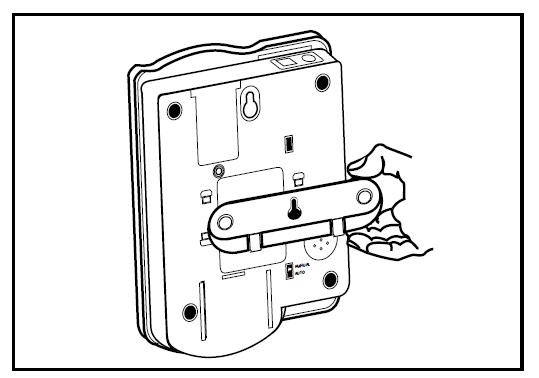 Dimensions Phone: 8¼" L x 7¼" W x 3½" L.
Buttons: ¾" L x 1¼" W.
Picture Frame: 1" H x ¾" W.

Product Weight 2¾ lb.
One Year Manufacturer's Warranty.
Compatibility (other devices) Hearing aid T-Coil compatible handset.
Professional Ratings Complies with Parts 15 and 68 of the FCC Rules.