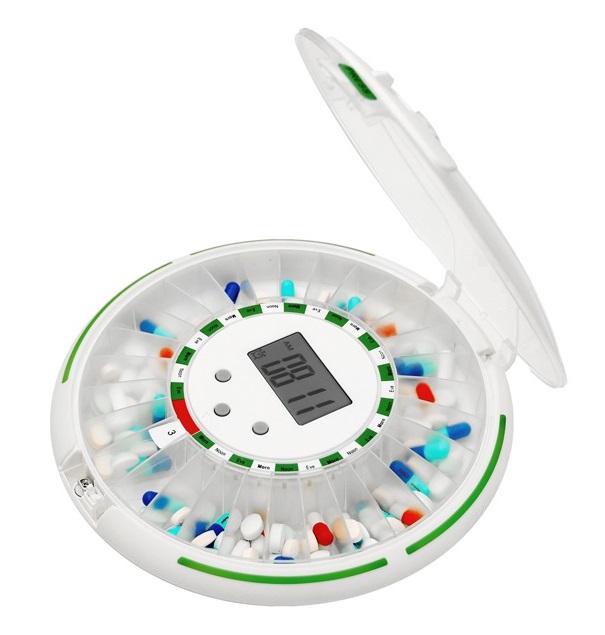 Factory New with One Year
Manufacturer's Warranty
30 Day Defect Only Return Policy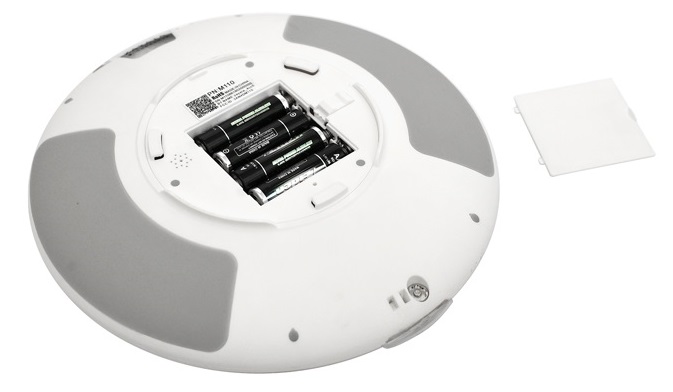 Battery Operation – Runs on 4 AA batteries [included] 
---
"Seeing the alert is great when you have a hearing problem." C. Cloud, NC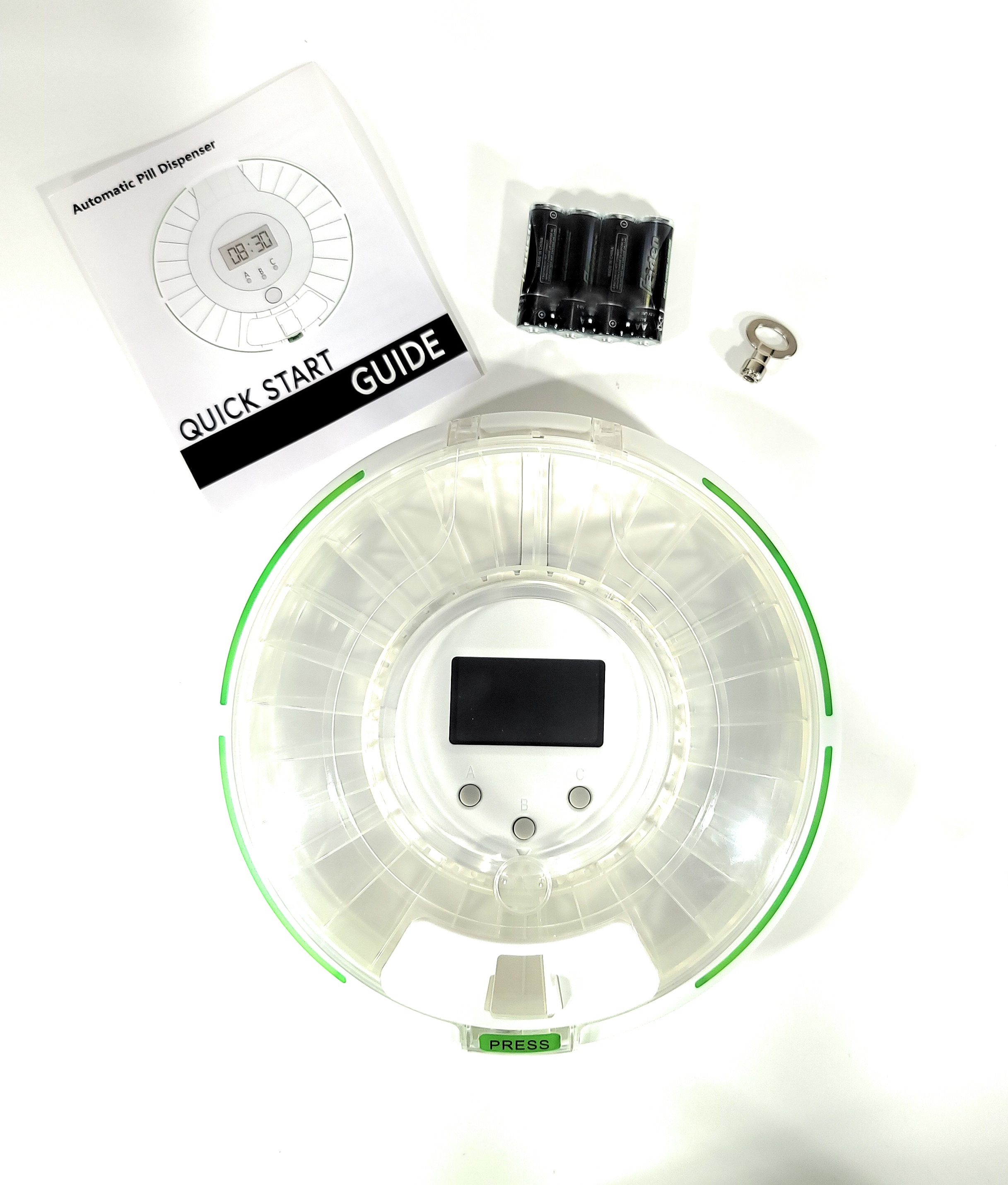 How does it work?
This automatic pill dispenser is Simple and Easy to use. Set the times for the medications to be dispensed. When the time arrives the medication tray will Alarm and start Flashing the lights, it will then rotate to expose the medications. The user simply picks up the tray and tilts it to pour out the medications. This tells the tray the medication was taken and stops the alert and flashing lights.
Extra Safety If Needed
Our large display makes reading easy, while a built-in magnifier helps you to see the medications. To prevent unauthorized access, the cover can also be locked with an included Safety Key.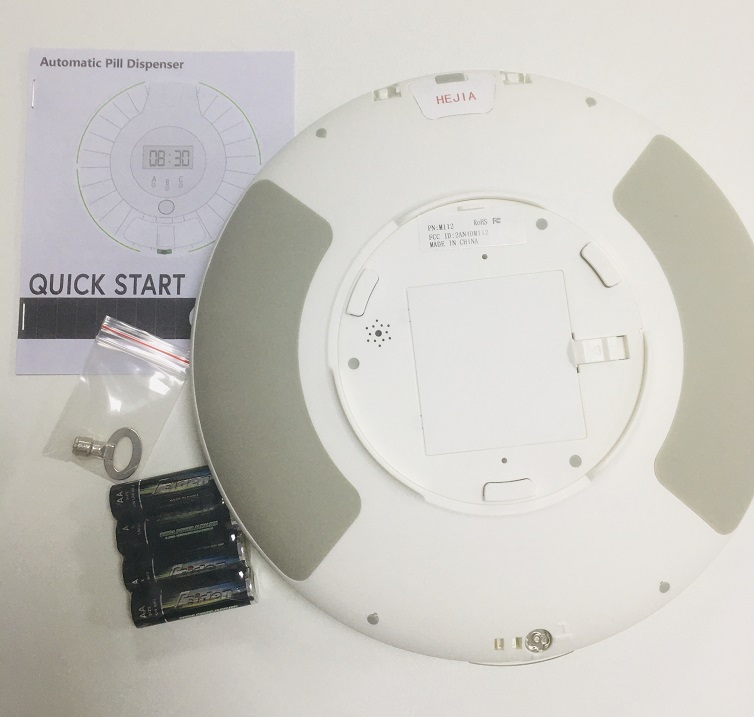 Medication Pill Reminder Automatic Pill Dispenser 28-Day Electronic Medication Organizer, 9 Dosage Template Rings, LCD Display, Sound & Light Alerts -Prescription Reminder, Locking Cover with Key
- Automatic Medication/Pill Dispenser will rotate the Pill to the open slot for dispensing

- Loud Alarm and Flashing Lights to Alert you it's time to take the medication

- 9 Interchangeable Dosage rings for your unique schedule

- Simple - to setup / Easy to read LED Display

- Battery Operated for portability

- Key To Lock the Medication Tray for safety
BUY IT NOW:
Regular Price $109.99 - On Sale - Only $89.99 - FREE U.S. SHIPPING.
---
If you have lost your key or just want to purchase an additional key simply add to cart below.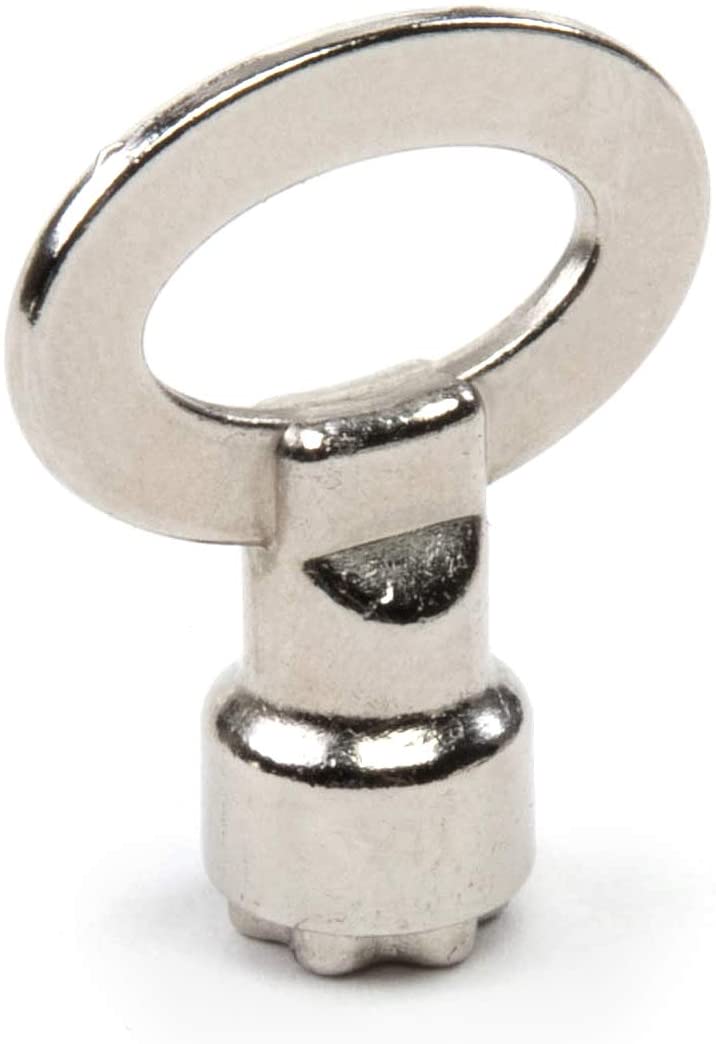 2 Additional Keys Only $20.00
Catalog# ATSAPDKEY
---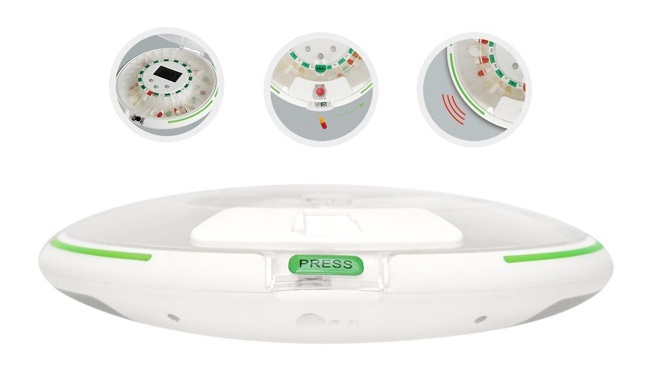 ---
Customer Comments:
"This is so awesome! I will never forget to take my medication again!" R. Nixon, AZ
Up to 28 Day Capacity
Whether you take one dose a day or multiple pills every few hours, our easy-fill carousel accommodates all schedules. Just fill the slots, install one of 9 dosage rings, and receive alerts 1 to 6 times daily.
---
DISPLAY FEATURES:
- A ring of flashing lights will provide a Visual alert when the alarm time arrives. Lights flash for up to 30 minutes until you empty the compartment.
SOUND FEATURES:
- The dispenser will beep and you will hear a voice tell you it is time to take your medication. The unit beeps for up to 30 minutes until you empty the compartment. This is great if you are not near the dispenser or do not see the flashing lights.
WHAT'S INCLUDED:
- Pill Dispenser, Quick Start Guide, 4 AA batteries, 1 Locking Security Key, 9 Template Schedule Rings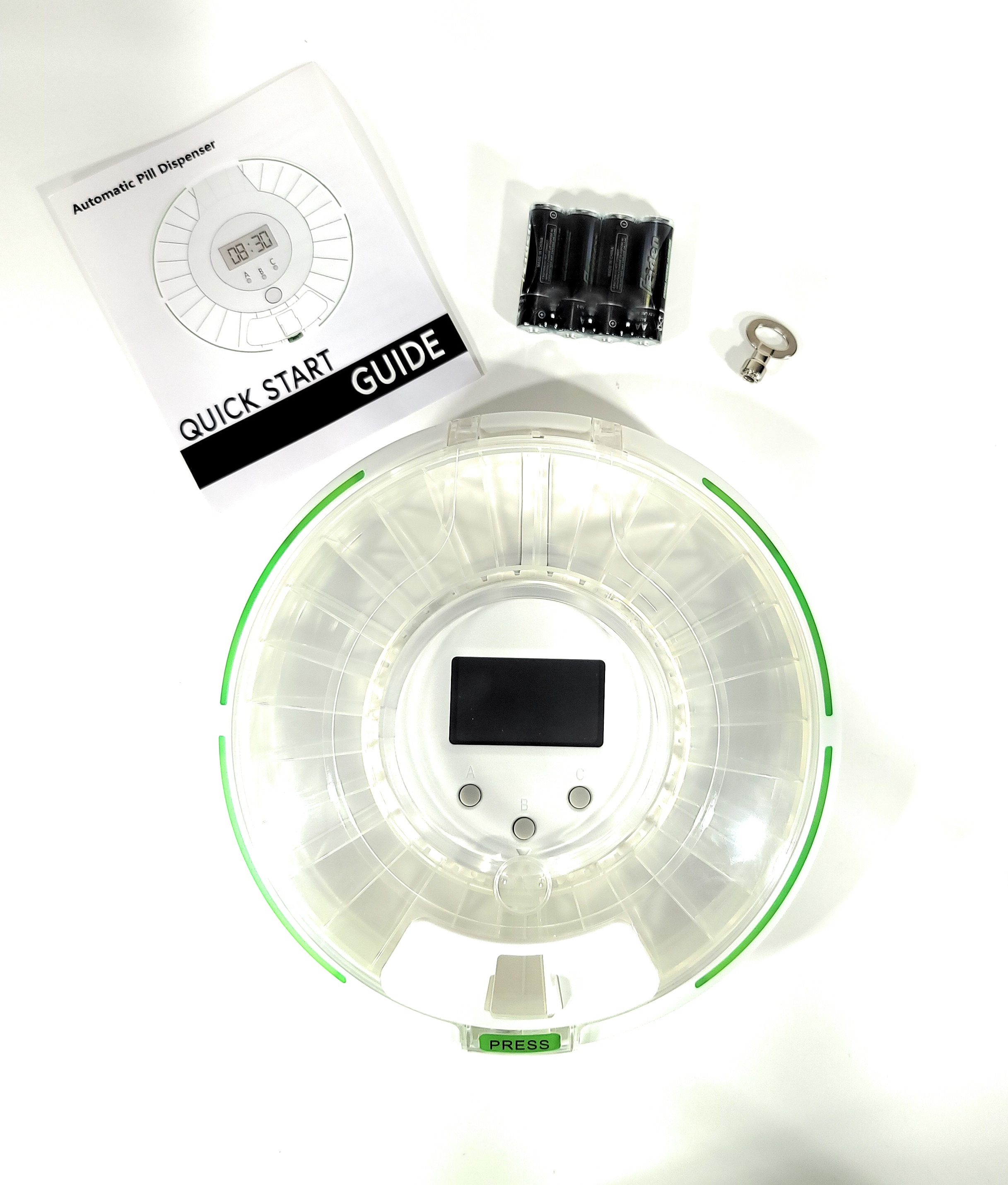 ---
WARRANTY and RETURN information: - 1 Year manufacturer's defect warranty

- Due to Health Regulations this item cannot be returned for a refund. It can only be returned for a replacement if defective.



FAQ


Q. I lost my Key what do I do?
A. Replacement Keys can be ordered on this page.


Q. How do I keep from opening up the case and taking the pills ahead of time?
A. The unit can be locked which will keep someone from opening the unit and taking medication before it is time.


Q. Can this be mounted on a wall?
A. No. The dispenser should be laying flat so it can rotate and detect the movement of pouring out the medication.

 

Q. Are the trays removeable and can I purchase more trays?
A. Yes. The trays are removeable. Replacement trays are available for $30 with free shipping.