The World's First Programmable
2-Way Voice Pendant Communicator With
No Monthly Fees
---

Now Available! Medical Alert with Automatic Fall Detection - Click HERE
---

Touch N' Talk II Pro* - Medical Alert Pendant Phone
With *DECT Technology and FREE U.S. SHIPPING.
 

 

Base Unit That Connects To The Telephone Line

Long Range Two-Way Speakerphone

Pendant Communicator.

Call And Talk With Help & Answer Your Phone

With This Pendant.

 

 

 

 

Optional Emergency Wall Communicator.

Call And Talk With Help & Answer Your Phone With

This Communicator.
Customer Testimonial:
This was purchased for my 93 yr. young g-ma who still lives by her self . We wanted to get a system with no monthly fee and this works perfectly THANKS SO MUCH. 
R. Barthelemy, Granite City IL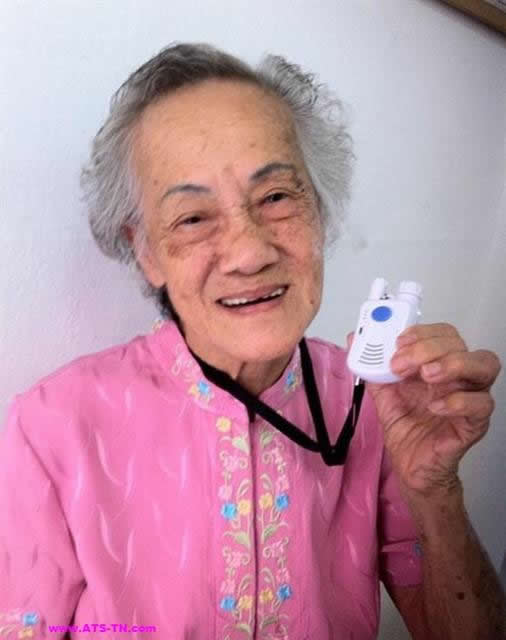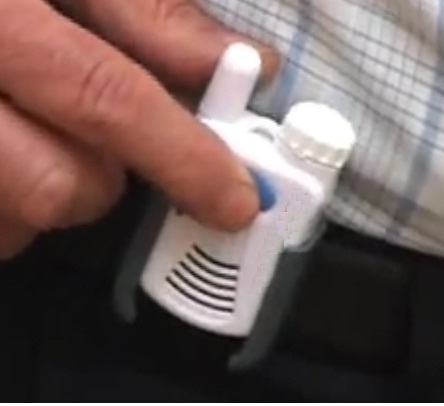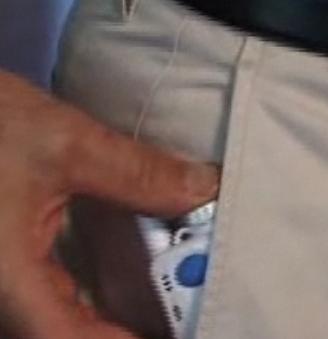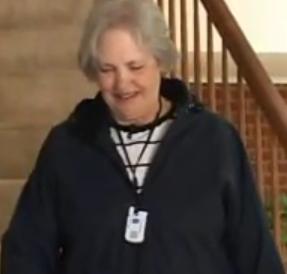 With 2 Way Water Resistant Speakerphone Pendant
Calls 4 Phone Numbers + (optionally) 911
Talk Through The Pendant - Answer Your Phone With The Pendant
- No Monthly Charges or Fees - Hundreds Of Feet Range (up to 600 ft) -
Works with Regular Phone Lines/Cable Phone Lines/VOIP and Cell Phones (Optional Bluetooth Adapter Required)
---
  Home Alert systems go by many names such as senior alert, senior alarms, personal emergency response systems, elderly alert systems, 911 dialers, emergency call button for elderly, call button for seniors, emergency telephones and more.
NO OTHER system by any name has the features of this system. NO OTHER system has the ability to allow you to Talk Through the pendant and Answer a Phone Call right through the pendant. NO OTHER system has a 1 time charge and no monthly fees ever.
---
Safety – Carry the emergency call button all over your home and yard with you, even in the shower.
Save Dollars – With No Monthly Fees you will save hundreds of dollars each and every year when compared to the cost of a monitoring service.
Save Dollars – What is the cost of an ambulance trip and an emergency room visit?
By calling friends or family to help in the event of a fall you can save an ambulance trip and hospital charges.
Save Time – Save time when contacting family or friends or even 911 because they are called directly instead of being connected by a call center. Minutes count in the event of an emergency.
Portable – Take this system with you when traveling to family or another location. Just plug it in and you are ready to go.
Comfort – Provide comfort in speaking with someone in the event of an emergency instead of pressing a button and waiting for help to arrive.
No Landline- No problem – Optional Blue Tooth Adapter for your cell phone is available. Use your cell phone to call when there is an emergency. CLICK HERE for more information.
Convenient- Carry the pendant with you all around your house and yard. When your phone rings just press the button on the pendant and answer the phone, just like using a cordless phone. No more running to the phone or getting out of your chair to answer a call.

Simple To Use – With one simple button to press it is much easier to use than dialing a phone under stressful conditions.
It's simple for children to use and those with memory or vision issues.
The possible uses and benefits are tremendous!!
What are the NEW features of the Touch N' Talk II Pro with DECT that you won't find on other alert systems?
- Ability to Actually Answer Incoming Phone Calls and talk like a cordless phone with the Pendant or Wall Communicator
- Superior Voice Quality - Greater Range - Stronger Signal Ability to Penetrate Walls and Floors
- Longer Battery Life - Optional Remote Wall Mount Communicator Compatibility
- Automatic Pendant Battery Low, Near Empty and Empty Notification
- Ability to Change 911 Emergency Number to Another Number (Useful when 911 is not the standard emergency number)
- Audio Notification If Pendant Signal Strength is Less than 80% Power when in use
---
 Optional Wall Mounted Or Counter Top Two-Way Emergency Communicator.
| | |
| --- | --- |
| |   |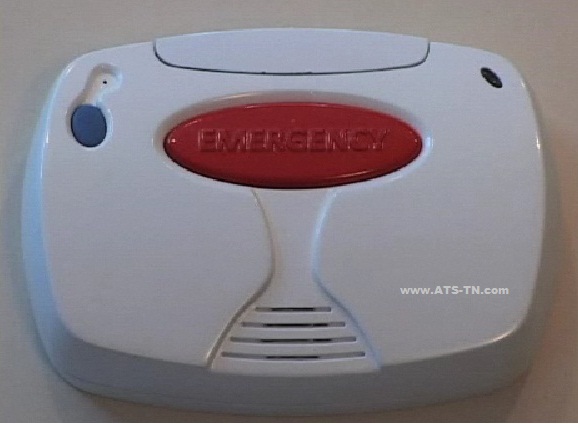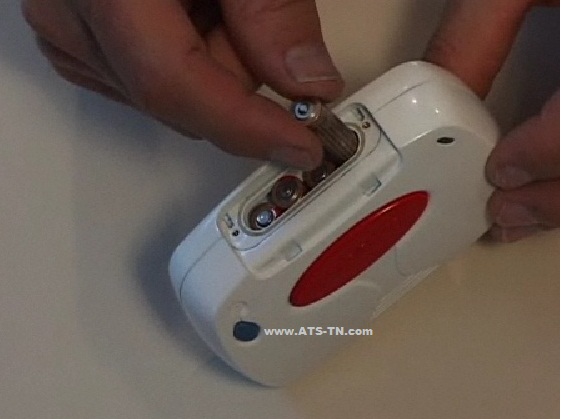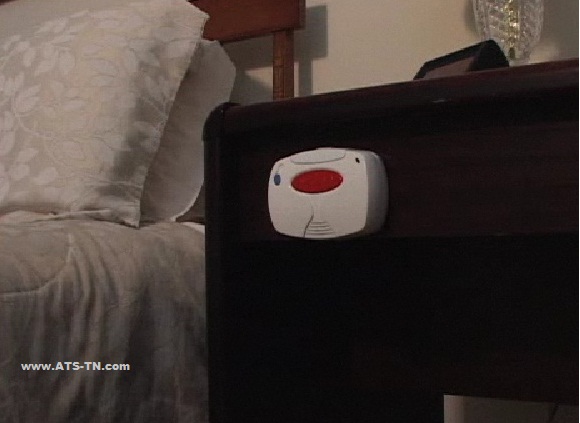 This Two-Way Voice Communicator can be mounted on a wall or placed on a counter top. Press the Red button to activate the dialing and communicate two-way through the built in speakerphone in the unit. You can even Answer Incoming Phone Calls by pressing the red button. The unit is water resistant so it can be mounted in a shower. This communicator runs on 4 standard AAA batteries and can operate in standby mode for over a year without changing batteries. This communicator is not available on older models of the Touch N' Talk. It is ONLY available with the new DECT version.
---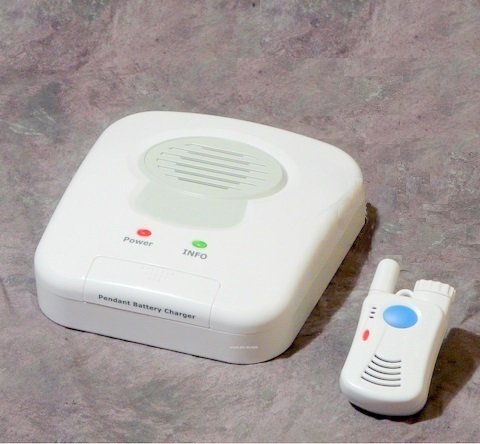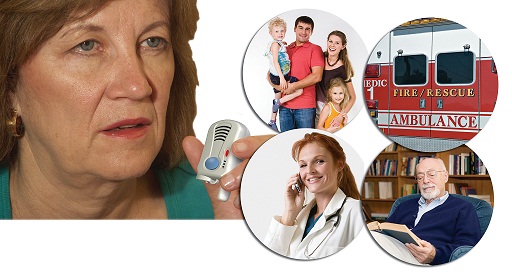 Personal Security has never been so small or affordable. Touch 'N Talk is the first product ever to allow you instant
    2-way speaker phone communication through your mini wearable pendant to family, friends,
or neighbors, at any time from ANYWHERE in or around the home or yard.
If your programmed contacts are unreachable at  the moment –
the system can optionally default to contact a 911 emergency operator.
    Never be out of range from assistance again. Up to a 600 foot range (That's two football fields of coverage).
    Talk Through The pendant - Answer Incoming Calls With The Pendant All Around Your Home
(It's Just Like Carrying A Cordless Phone With You At All Times)
     It is Water Resistant so you can wear it on the shower. It is also Pacemaker safe.
    Touch 'N Talk is a one time purchase - No monthly fees!
    Never pay a monthly, activation or set up fee again.
    Touch 'N Talk is yours to keep and use forever. Once you purchase it there is nothing more to pay.
---
Customer Testimonial:
In looking for an alert system for my 90 year old dad, we had one primary thought. That if he fell or needed help, he would need to hear a familiar voice. Not someone he's never heard, that he probably would not be able to understand. I receive the first call, then my sister, then a cousin in town, then finally 911 if none of us respond.  Daddy had to use it 3 weeks ago about 2:30 in the morning. I truly believe he is still with us today because he was able to reach us thru the system that night. He was able to tell us what happened, and he understood what I told him to do. It simply saved his life. You cannot put a price on that kind of assurance. And the fact that the system is inexpensive and with no monthly fee makes it a no-brainer. You can trust these people and their products for the peace of mind you are looking for. Sincerely,Charlie Miller
---
---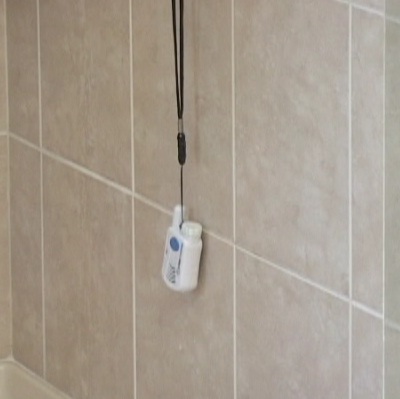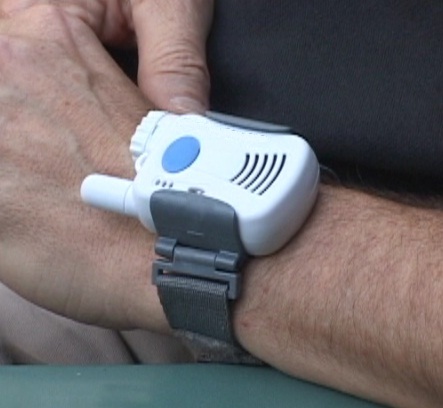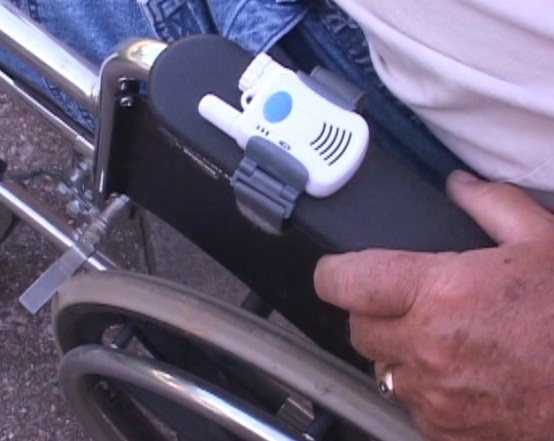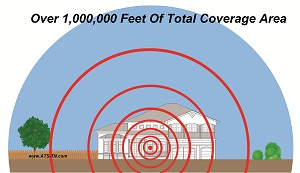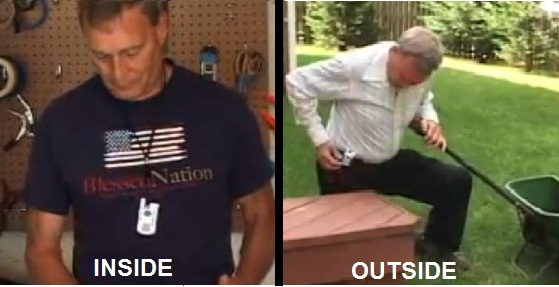 Wear it around your neck. Carry it in a belt clip. Carry it in your pocket.
Attach it to the arm of a wheelchair. Wear it on your wrist. Wear it in the shower, it's water resistant!
(Necklace lanyard and belt clip/wheelchair attachment included.) 
---

Regular Price is $389.99 
Try it for 30 days, return if not satisfied. 1 year full warranty on all equipment.
** FREE Programming -
If you need assistance in programming your system we can connect to your Touch N' Talk  and remotely program it over the telephone for you for FREE **
Only $359.99 - * LIMITED TIME
CLICK HERE to see ALL of our No Monthly Charge Medical Alert System Models
If you are interested in a 24 Hour Professionally Monitored version of this same system CLICK HERE
---
Click 'Add to Cart' to Order The Touch N' Talk II Pro with Pendant and accessories Only $359.99.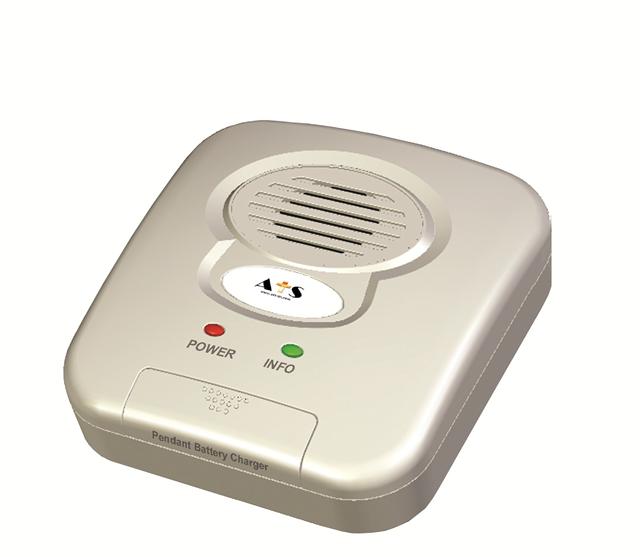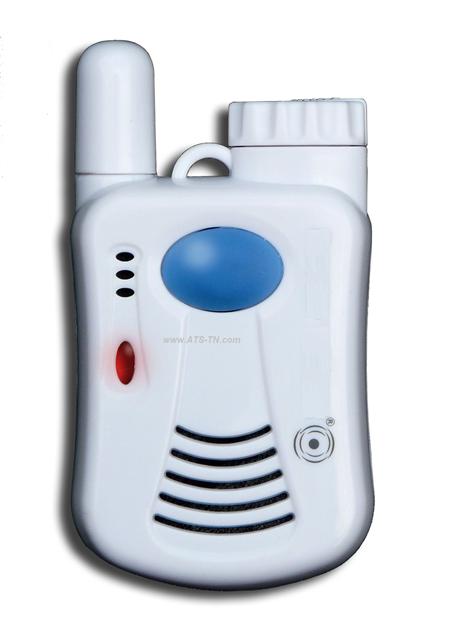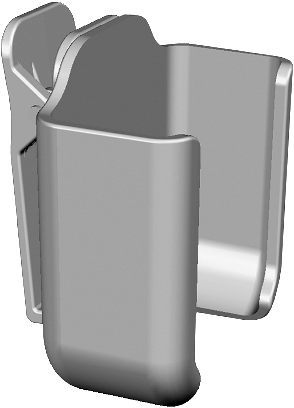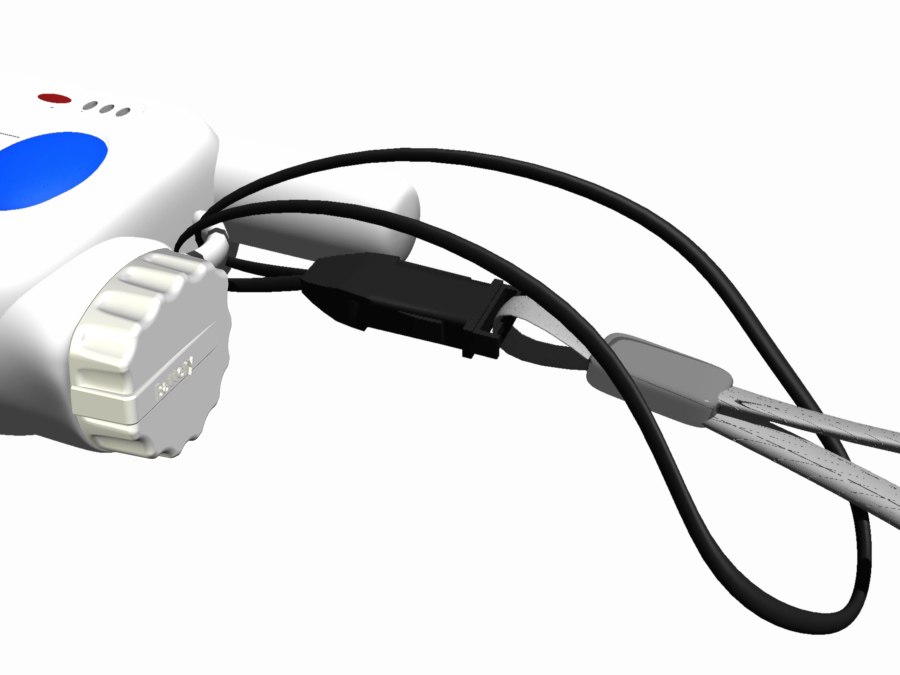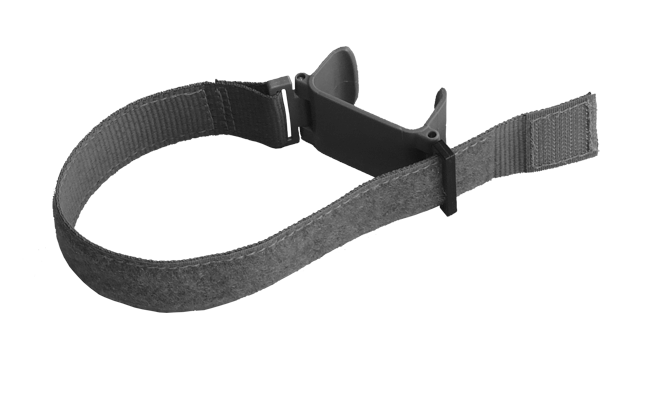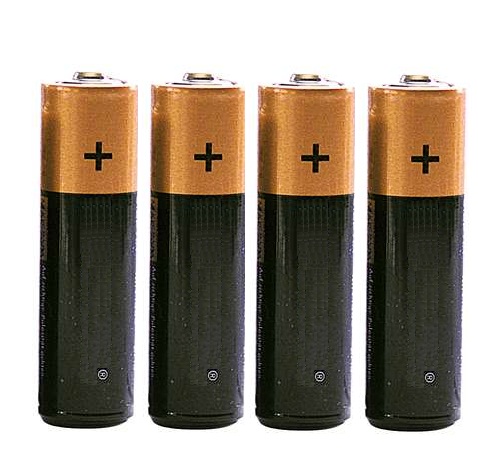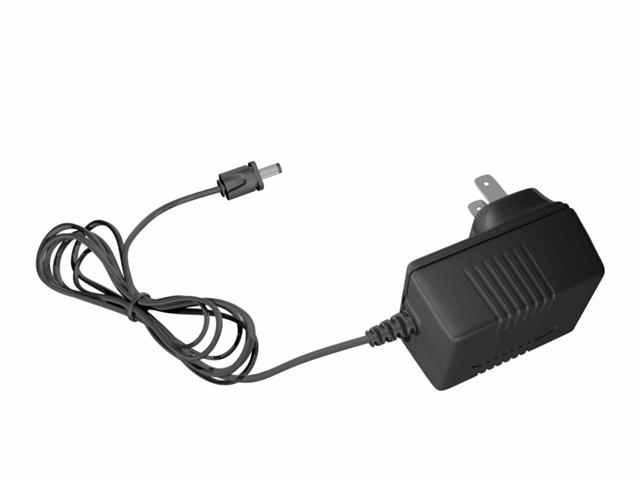 Model# TNTIIProDect
What's Included:
Base Unit, 1 Pendant with 2 rechargeable batteries,Belt Clip, Necklace Lanyard,Wrist Strap, 4 Rechargeable batteries for battery backup, Power Adapter Cord, Instructions,Telephone Cord.
Touch N' Talk II Pro (DECT Version) with Two-Way Speakerphone Pendant $359.99
In stock, ships in 1 business day. FREE U.S. SHIPPING 
Checkout with Cart Below
Want to Pay By Check or Money Order- Please call.
International shipping extra. Please call our office for International shipping rates and expedited shipping to these or other areas. Orders must be placed by Noon Central time to be shipped the same day. Orders placed after Noon Central time will be shipped the next day.
---
Click 'Add to Cart' to Order Extra Pendant only $139.99.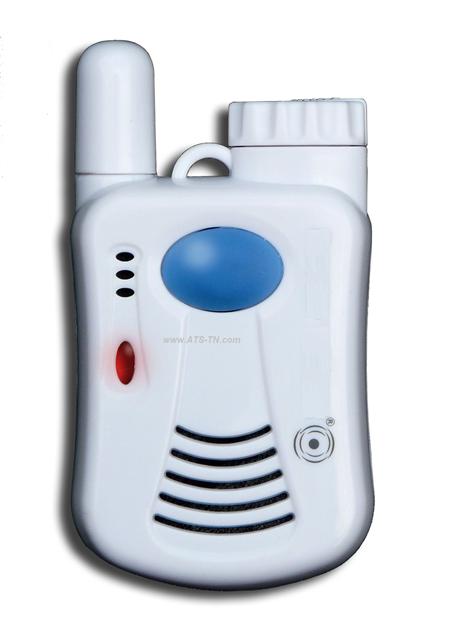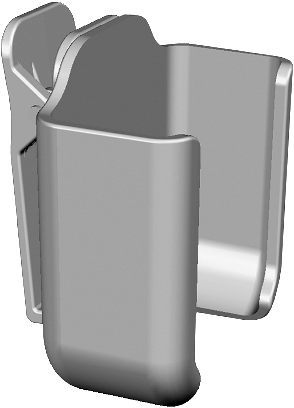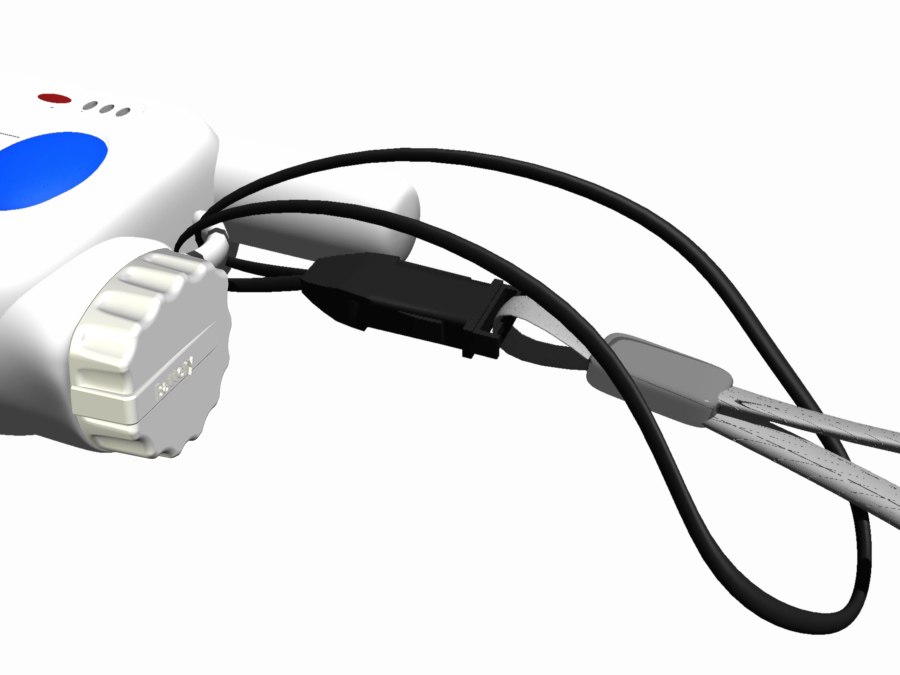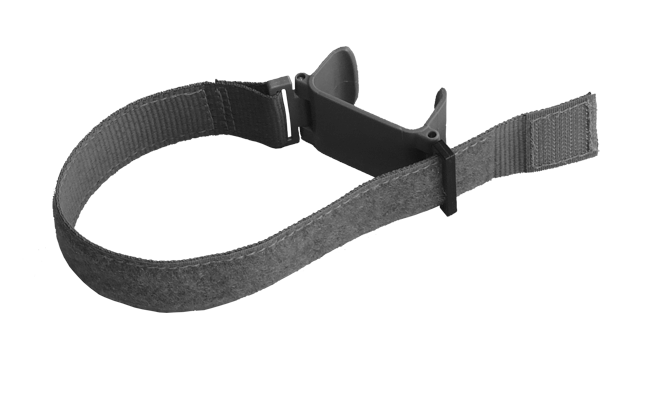 Model# TNTXP
What's included: Touch N' Talk II Pro Two-Way Speakerphone Pendant, 1 rechargeable battery, Belt Clip, Necklace Lanyard, Wrist Strap.
In stock. FREE SHIPPING 
Extra Touch N' Talk II Pro DECT Pendant with accessories $139.99
*** OUT OF STOCK ***
---
Click 'Add to Cart' to order Optional Wall Mountable Two-Way Communicator only $139.99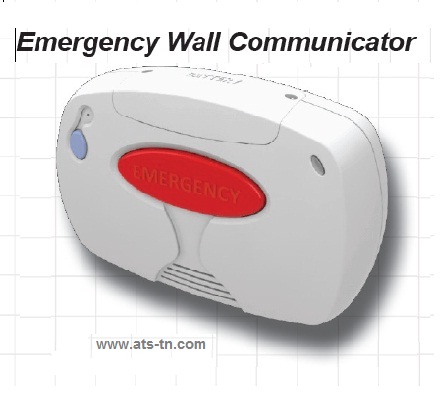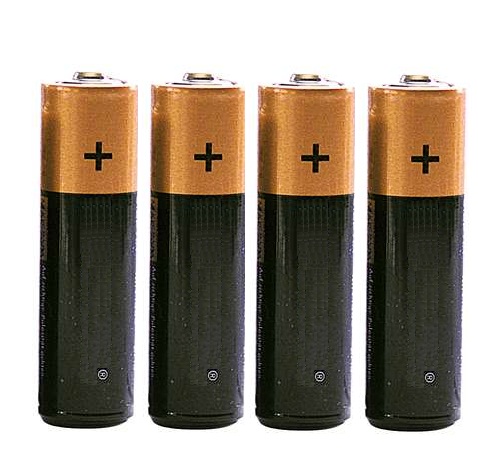 Model# TNTEWC
What's Included: Wireless Emergency Wall Communicator, 4 AAA Batteries Included, 2 Mounting Screws for Installation, Double Sided Velcro for Installation and Instruction manual. 
In Stock - FREE U.S. SHIPPING
Optional Wall Mountable Two-Way Communicator $139.99 -
---
Replacement U.S. Power Adapter. (110v AC)

(This is the standard power supply that comes with the unit.

Input: AC120v 60Hz 18W

Output: DC 7.5V 500mA)

---

Replacement European Power Adapter.

(This power supply is typically used in Australia, and many European countries. Please confirm your plug type before purchasing.

Input:230-240v 50hz 55mA.

Output DC 7.5V - 500mA)

---

2 Rechargeable Pendant Batteries 

2 Rechargeable Pendant Batteries

(Shipped to U.S. address) $19.95

2 Rechargeable Pendant Batteries

(Shipped to Canada address) $28.95

---

Necklace Lanyard

The lanyard is generic and will

work with any panic button.

Only $9.77 U.S.

---

Wrist Strap

2 Replacement Wrist Straps for the

Touch n Talk II Pro

Only $19.99 U.S.

---

Belt Clip

2 Replacement Belt Clips for the

Touch n Talk II Pro

Only $19.99 U.S.

---

Battery Cap

Replacement Pendant Battery Caps

(2) Included Only $19.50 U.S.

4 Base Batteries
---

Click 'SUBSCRIBE' to order Equipment Protection Program for only $9.99 per month
The Equipment Protection Program covers a total replacement of the equipment for the life of the program.
We will replace the defective part and ship a replacement to you at no charge.
If necessary, we will replace the entire system and send a totally new unit with free shipping.
(By Clicking SUBSCRIBE you agree to all the Terms and Agreements of the program)
Click 'SUBSCRIBE' to order Equipment Protection Program for only $9.99 per month

(See complete details on the Equipment Protection Program CLICK HERE - opens in new window)
---
Donate To Help Provide FREE Medical Alert Systems to The Needy
(Click here for more information- opens in new window)

---
Questions/Answers/Customer Reviews:
Can I answer an incoming phone call with the pendant?
Yes, when any call comes to your phone you simply press the blue button on the pendant and you can have a normal phone conversation with the person that called you. 
Can I try it and return it if I am not satisfied?
Yes, there is a 30 day return policy. You can try it for 30 days and return it for a refund if you are not satisfied.
Is there a warranty?
Yes, there is a 1 year full warranty on all of the equipment. If there are any problems in the first year we will replace the part or the entire system.
Is this system compatible with VOIP and Cable Telephone Systems (bundled home phone/internet services)?
Yes, this system will work with your cable phone systems and many others like Comcast, Verizon, Magic Jack, Vonage, and more.
What if I can't speak to the person that the system called, how will they know I need help?
The system will play a recorded message that says "This is an emergency ..." about 15 seconds into the call. The person answering will hear this message and know that you need help even if you can not speak.
What happens if an answering machine answers, how does the system know the difference between an answering machine and a person answering?
This system will not be fooled by answering machines. After about 15 seconds into the call the system will play a message saying 'press 5' to accept this call'. If the system does not hear someone press a '5' the system will assume it is an answering machine or no one answered and hang up and call the next number.
How long does the charge for the battery in the pendant last?
The battery in the pendant is a rechargeable battery. Under normal use it should last several months. There is a backup rechargeable battery that is always charging in the base system. When the battery in the pendant gets low the base unit will announce that the battery for the pendant is low, needs replacing or pendant battery is totally dead. The system will also call the first contact number and play a message telling the receiver of the call that the battery on the pendant is getting low. Simply take the charged battery from the base unit and exchange it with the low battery from the pendant. You will always have a charged battery available so there is no waiting for the battery to be charged.
What happens if the power goes out or I accidentally unplug the power?
Not a problem. The base unit has 4 AA rechargeable batteries that will keep the system running for at least 24 hours if there is a power outage. Plus, if the power does go out or you accidentally unplug the base unit, the unit will tell you with a real voice that says 'running on battery power'. The system will repeat this to let you know the system is not connected to electricity. Once the power is restored the message will stop. The important thing is that the system will work just fine if the power goes out and you can still call for assistance with the unit. 
Can I use more than 1 pendant or wall communicator on this system?
Yes, you can use up to 4 pendants or wall communicators on one base unit. Extra pendants and wall communicators can be purchased separately at any time.
Can I use a pendant or wall communicator with more than 1 base unit?
Yes, a pendant or communicator will work with any number of base units. This would allow you to have 2 base units at 2 separate locations without having to move the base. Or if a friend has a system and you want your pendant or communicator to work with their unit you can do that also.
What if my neighbor gets one, will my pendant or communicator set their system off?
Not unless you want it to. Each pendant or communicator is 'paired' to a base unit. This means that you can use the pendant or communicator with just your system or you can use it with your neighbor's system, the choice is yours.
Do I have to call 911?
No, this system will call any number that you tell it to. You can have it call 911 only if you choose to.
What happens if I can not speak and the systems calls 911?
The E911 system in the United States automatically knows your address based on the caller id of the phone number from where you called. If you call 911 and do not speak they will attempt to call you back. If they get no response they will send emergency assistance to the location of the call.
Can I take it to a different location?
Yes, take it to a new location at any time. It will retain the telephone numbers that you have programmed into it even if the batteries are removed. 
Will it work in Canada or other countries?
It will work in Canada. Countries other than Canada may require an electrical adapter and a telephone jack adapter to connect to the power and the phone line.
When the unit arrives will it say Touch N Talk on the box?
For marketing reasons we market this item under various brand names (they are all exactly the same except for the packaging). It may show FreedomTalk, Freedomalert, Touch N Talk, ATS Alert System, FallNCall, PendantPhone, etc.
Will it call and work with cell phones?
Yes. Just program the cell phone number into the system the same way that you would if you were calling the cell phone number directly from the phone line.
What if I do not have a home phone or a 'land line"? Can I use a cell phone to call out with this system?
Yes, there are bluetooth adapters available if your cell phone has a bluetooth connection. Click HERE to learn about and purchase an adapter for cell phones.

How do I check that the battery is ok and the pendant is connected to a phone line?
Just press the gray button on the back of the pendant to check the battery and the pendants connection at any time. See the video above.
The Newest version of the Touch N' Talk II Pro System available.
Now with DECT technology. What is DECT?
Digital Enhanced Cordless Telecommunications is a digital wireless communication technology that operates at 1.9 GHz. It has now become a global standard in cordless telecommunications. In general and all other technology components being equal, the lower the frequency, the longer the physical range you'll get with your cordless communications. DECT 6.0 technology is the best in today's cordless phone market. DECT technology is designed and dedicated to cordless communication in residential, commercial and public environments, so you're unlikely to be interfering with other home electronics. Besides premium voice quality and extended range, DECT technology is inherently more efficient with battery life. This means that your batteries will last much longer with a DECT product than other technologies.
Don't be confused with other systems on the market that may look like this one. Older versions of the Touch N' Talk  have an antenna on the base unit. The NEW DECT version doesn't need an antenna because the technology is so powerful.
Make sure you purchase the DECT version of the Touch N' Talk II Pro II
The pendant allows you to summon help even if you are in the bath or shower where seniors are most prone to accidents.
Voice Prompted System-
Provides announcements during set-up, testing, battery test and full system check.
Pendant Battery-
Lithium-ion battery provides several hours of talk time on a full charge, and up to several months in standby. Two such rechargeable batteries are included. One charges in the base station charger, while the other is in the pendant. Simply swap the batteries around every few months. Press the battery test button on the back of the pendant for a second to hear an audible announcement - "battery is OK", "battery is low", or "replace battery now". No guessing on battery status. System has standby emergency battery power 4 NiMh rechargeable batteries continually charge in the base station so as to be able to provide up to 24 hours of standby power in the event of a power failure.
Fully Portable-
For use in any home with a regular phone line. Touch 'N Talk  not only allows you the complete freedom to live independently in your own home, but it allows you to do so in any home in North America that has a standard phone line. So, if you are spending time with family, visiting a friend, or going on vacation and being left alone, Touch 'N Talk can work in those places too. Just bring your system with you and plug it into any standard phone jack…. and you are protected.
Simple set-up-
Plug in phone cord, power adapter, and simply program contact numbers using your home touch-tone phone.
Pendant can be carried in 3 convenient methods. Included with each system is a Lanyard, a Wrist Strap holder and a Belt Clip. Pick the one that suits your lifestyle.
---
More Customer Reviews:
We appreciated the security that the system provided my mother-in-law in the last few weeks of her life (she passed away 2 1/2 weeks ago). 
After I set the system up with phone numbers of her loved ones programmed in we tested it together by pressing the panic button and letting it call
each person on the list.  She talked to them briefly and then let the system roll to the next person until we got through them all. 
She liked that she could talk to people right from the pendant.
When we put the base unit where her phone jack is in the kitchen ....
.... the concept is fantastic and unique in the marketplace.
Thanks,
Joe Haynie, Account Executive/Consumer Industry & Retail, EDS, an HP company, FranklinCovey and FranklinCovey Products Accounts.
---
After visiting numerous websites, checking different emergency alarm units we decided the unit you offer was the best choice. We didn't want a service with a monthly fee. Being able to program family and friends numbers for emergency contacts was a definite advantage too.  We want Mother to have peace of mind if she should need to call. Talking to a family member is so much better than talking a stranger when something goes wrong.  
      
We tested the unit after it was set up. Since my sister was the first 2 numbers on the list. Mother pressed the panic button and was able to see how the unit would work in an actual emergency.  She talked to my sister and was able to communicate without any trouble. 
 
You unit brings peace of mind for my family.  Thank you for your ministry.  I also chose you web-site over others because it's a christian web. I checked out the plan of salvation-Right on!! Thank you for proclaiming Christ while you help others in such a siginificant way! 
 
God Bless You. S. Wood
---
We are pleased with the Medical Alert Button that we ordered for my elderly parents. My parents have not had to use the button for an emergency, but feel secure knowing that the medical alert button can be used to reach assistance promptly if needed.  I have told others about the medical alert system. I am so glad that I purchased your system. D.Barksdale

---

| | |
| --- | --- |
| PAYMENT NOTE: | All Credit Card Payments Are Processed "Through" PayPal. This DOES NOT Mean That You Must Have A PayPal Account. You Will See A PayPal Screen But You DO NOT Have To Log Into PayPal UNLESS You Want To Pay With Paypal. If Paying With A Credit Card Simply Enter Your Credit Card Information. |
  Freedom Alert, Pendant, Freedomalert,dect,Medical Alert, Logicmark, two-way,voice,communication,talk through,emergency,no monthly fee,no contract,freedom alert reviews,freedom alert comment,freedom alert canada,freedom alert logicmark,freedom alert new,new freedom alert,buy freedom alert,extra pendant for freedom alert,freedom alert wall mount