Resource Links
---
If you would like your link listed, contact us by using the 'Contact Us' link at the bottom of the page.
---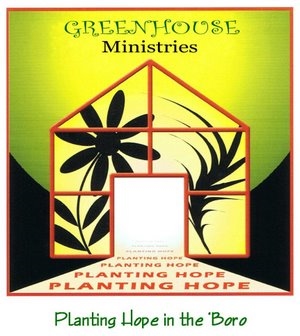 ---
A Place For Mom - Nashville
---

The Modest Needs® Mission
Modest Needs exists
To prevent otherwise financially self-sufficient individuals and families from entering the cycle of poverty, when this might be avoided with a small amount of well-timed financial assistance;

To restore the financial self-sufficiency of individuals who are willing to work but are temporarily unable to do so because they do not have the means to remit payment for a work-related expense;

To empower permanently disadvantaged individuals who otherwise live within their limited means to continue to live independently, despite a temporary, unexpected financial set-back; and

To strengthen small non-profit organizations by providing a forum whereby such organizations can apply directly to the general public for the help they need to complete the relatively inexpensive projects that will allow them to better serve their clients and the communities they exist to serve.
---

MedicareSupplementalInsurance.com
If you receive Medicare or are Medicare eligible, MedicareSupplementalInsurance.com can provide free quotes to help you decide if you would also benefit from a Medigap or Medicare Advantage health plan.
---

CareCalls - are designed to assist families of aging and disabled loved ones by making daily health and safety checkup calls. We offer medication, meal and activity reminders, along with friendly social interaction. All calls are made by live representatives, not an automated system.  
---
Nursing Home Activities Resource - A Great Guide To Nursing Home Activities and Many Useful Links
---
Melodic Memories - The Perfect Senior Sing Along Series
---
Caregiver Stress Article - Remembering To Take Care Of Yourself
Caregiving can be a very rewarding job, but unfortunately stress among caregivers is extremely common. Ignoring the symptoms of stress can eventually affect physical and mental health, but following some simple stress management tips can make a big difference.
---
MedicalScrubsOutlet.com
- For the latest styles in medical scrubs and nursing uniforms
---
DrugDangers.com
- Drug Dangers is committed to providing the latest information on a range of medications and medical devices that have very serious complications.
---
SMART911.com
- Smart911 is a free service that allows citizens across the U.S. to create a Safety Profile for their household that includes any information they want 9-1-1 to have in the event of an emergency.
---
Personal Injury Help - We can help victims and their families get the justice and financial compensation they are rightfully owed. If you've been injured and need help now, give us a call today!
---
Mesothelioma Lawsuit Assistance -Information and assistance for mesothelioma victims and family interested in their legal options.
---
National and Global Resource Links:
Social Security Disability Resource Center (SSDRC.com)
Nursing Home Abuse - Experienced Nursing Home Attorneys
---
Government Sites
Housing and Services
Caregiving
Legal and Financial
End of Life
Miscellaneous
Advocacy
Emotional Support
Magazines
Blogs
                                                                         Contact us to list your link here