---
The Professional Amplified Phone features a handset speakerphone, backlit buttons and a white LED screen, the Clarity Professional Amplified phone is a great solution for those with a moderate-to-severe hearing loss or low vision.
With the digital Clarity power, high frequency sounds are amplified more than low frequency sounds so words are not just louder, but clearer and easier to understand.
.Included:
1 - Base Unit, 1 Handset, ac power adapter, belt clip, battery pack, long phone cord, short phone cord.
* Extra handsets may be purchased. A total of 4 handsets can be used with this system.
 Details.
 Digital Clarity Power® technology with Multiband Compression, Noise Reduction and Acoustic Echo Cancellation
 Amplifies incoming sounds up to 50dB at 118 dBSPL
 Adjustable volume and four (4) tone settings for a customized listening experience
 Digital 5.8GHz technology provides interference-free sound
 Full-duplex speakerphone in handset
 Boost Button
 Call Waiting Caller ID with 40 name and number memory
 Visual ringers in handset and base for incoming calls
 Large LED screen is easy to read
 Extra loud ringer amplifies up to 88dB
 Add up to three (3) expandable handsets
 3.5mm neckloop jack
 2.5mm headset jack
 Hearing aid compatible
 
One Year Warranty!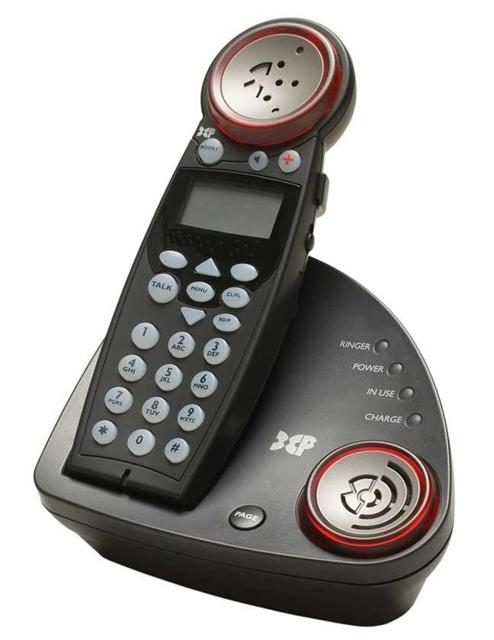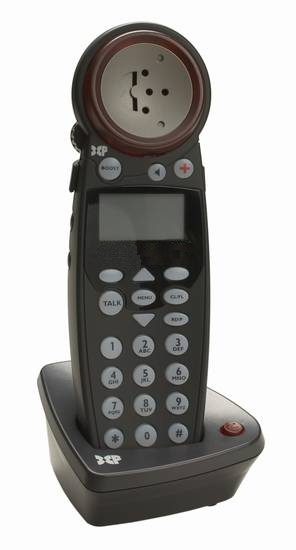 Extra handset