Lots Of Uses:
| | | | | |
| --- | --- | --- | --- | --- |
| Medication Reminder | Appointment Reminder | Daily Task Reminder | Recorded Meeting Reminder | Special Event Reminder |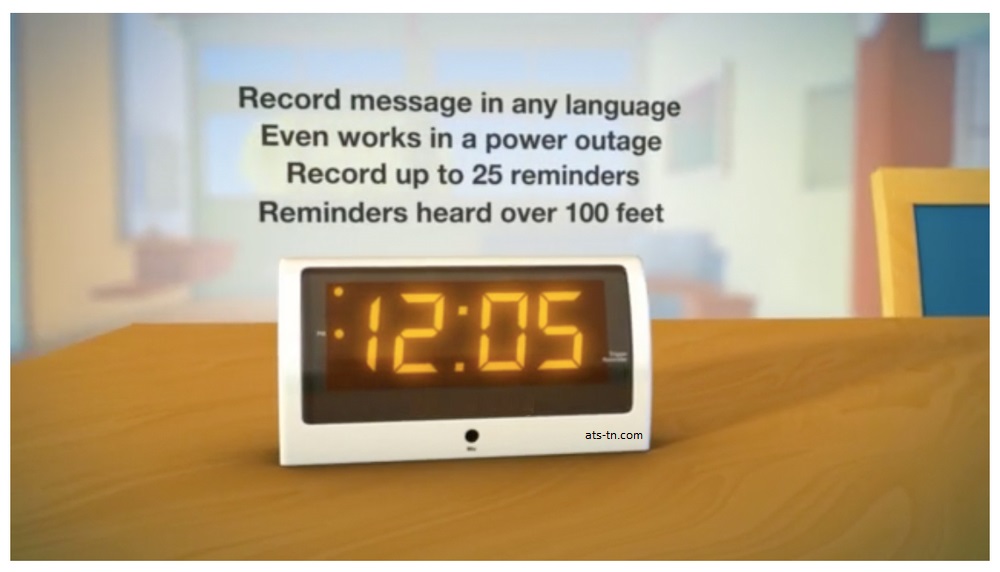 · Record 25 reminders, 6 seconds in any language
· Doubles as a voice alarm clock
· Voice or manual operation
· Daily, weekly, monthly, by date or annual reminder playbacks
Testimonial:
"We have been searching for a talking clock for dementia patients who are experiencing sight and memory problems and have found this memory aid with an LED clock display."
Caregiver's lives can be a lot less stressful with this easy to use reminder clock. The caregiver at home or at a facility can record a reminder. An example could be "I love you Dad, it's time to take 1 blue pill and 2 yellow pills" and this is set for 8 am daily. The reminder can be turned off by touching the clock or by saying "reminder off". The reminder keeps being repeated intermittently for up to 30 minutes. It can also announce loud (you control the volume) personal messages preset to go off when you want: daily, weekly or at a certain date during the year. This is done in your own voice so it can be in any language. This is truly a talking reminder clock!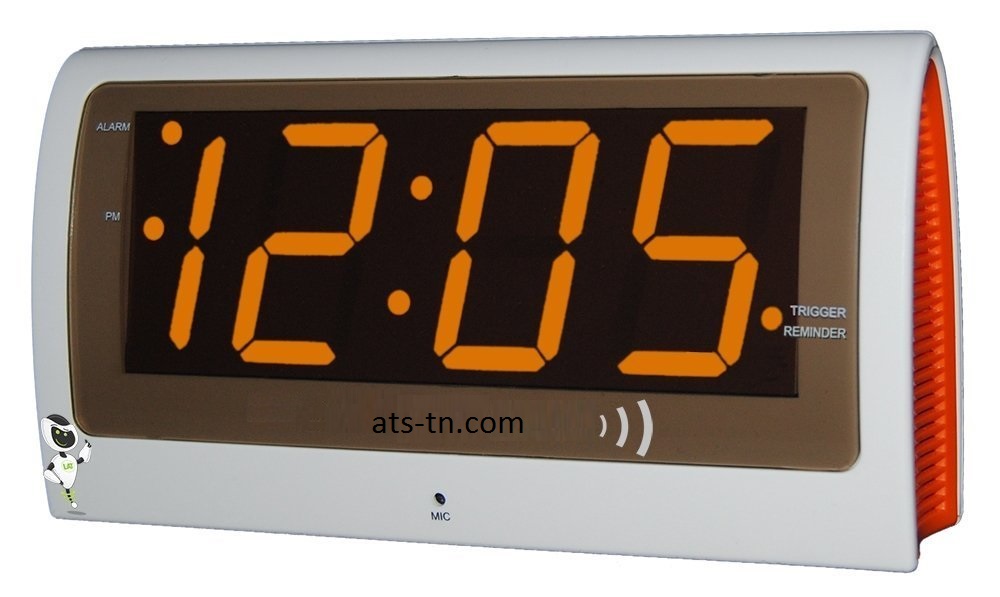 Size
4 inchs tall
8 Inches wide
3 inches thick
Weight
1.4 pounds
Warranty
1 year factory warranty.
---